Online Check-In
Please choose the time you'd like to come in, we'll hold your spot and send you text message reminder and update…or Walk-In
Save my Spot
Patient Registration
To help expedite your visit at our office by filling out your personal data ahead of time, please utilize the register button below.
Register
Urgent Care Hours
Center City
Monday – Friday: 9am – 7pm
Saturday – Sunday: 10am – 3pm
University City
Monday – Friday: 9am – 7pm
Saturday – Sunday: 10am – 3pm
Closed On Major Holidays
About myDoc Urgent Care
Welcome to myDoc Urgent Care!
myDoc Urgent Care is the first and only urgent care clinic conveniently located in the heart of Center City, Philadelphia (Broad and Locust St) and University City (3717 Chestnut St). myDoc is transforming the business of medical care by combining board certified family medicine providers, x-Ray, on-site Lab, Rx, OTC med, and Orthopedic supplies, all under one roof.
Our vision is to provide high quality medical care and an excellent patient experience at an affordable price. We treat all non-life threatening injuries and illnesses and provide services ranging from urgent care, workers comp, occupational medicine, physical examinations, and minor medical procedures.
We look forward to assisting you!
Intravenous therapy is the fastest known way to deliver any kind of fluid or medication to the body, yielding a bio-availability absorption of 100%. This practice has als...

Upper respiratory infections are contagious infections of the upper respiratory tract, which refers to the nose, paranasal sinuses, pharynx, larynx, trachea, and bronchi....
Offering Primary Care Hours
Our primary care is available immediately. Dr. Walkenstein and Dr. Tang are experienced internal medicine physician with 20+ years' experience. Dr. Tang is also fluent in Chinese.
We accept all major insurance plans.
Learn more about our Services...
myDoc Urgent Care only employs board certified, and high quality medical providers. Our staff includes family medicine Physician, internal medicine Physician, Nurse Practitioner, x-Ray Technologist, and MA.
Frequently Asked Questions
What type of medical providers are working at myDoc Urgent Care?
myDoc Urgent Care only employs board certified, and high quality medical providers. Our staff includes family medicine physicians, internal medicine physicians, nurse practitioners, x-Ray Technologist, and MAs.
Where are you located, what landmark to look for, is there parking?
We are located at 1420 Locust St, on the ground floor of the Academy House. The Academy House is a tall residential building directly behind the iconic music hall "The Academy of Music", you will see two signs: Academy House and 1420 Locust St.
Do you accept Insurance?
Yes, we do. We accept all major insurance except Medicaid.
We recommend contacting your insurance company before your visit to verify benefit and coverage for urgent care. This will prepare you for any out-of-pocket costs (including co-pays and deductibles) that you might be responsible for. The customer service phone number should be listed on the back of your insurance card, please tell the representative that you plan on visiting myDoc Urgent Care, they can advise you on copay, deductible, and other relevant information based on your plan.
If you are told that the service/treatment you're seeking is not covered, you can still visit myDoc Urgent Care and choose an alternate method of payment. Please check our Price List to see how much individual services will cost.
Do you carry controlled substances, for pain management purpose, for example?
What type of x-Ray equipment is on site?
We have a GE model portable x-Ray machine, the same used by almost all hospital emergency rooms. It performs all typical x-Rays include chest, limb, abdomen.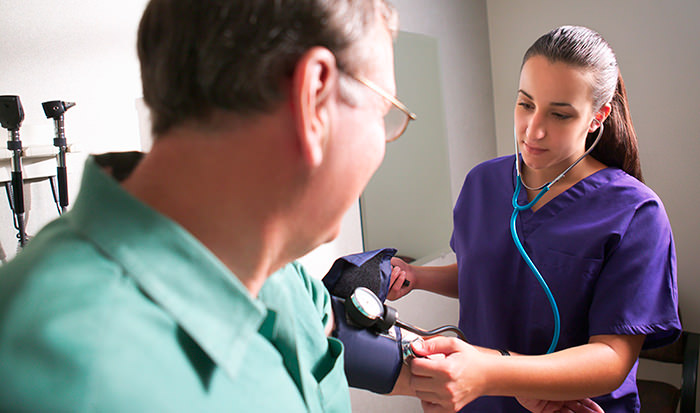 Need to Pay your Bill?
We utilize our electronic medical record system provider, Zirmed for our online bill pay system. We take your privacy seriously, your information is encrypted and secure at all times. We accept cash, credit card, personal check, and Paypal. Our online bill pay portal is now live!