Our Services & Departments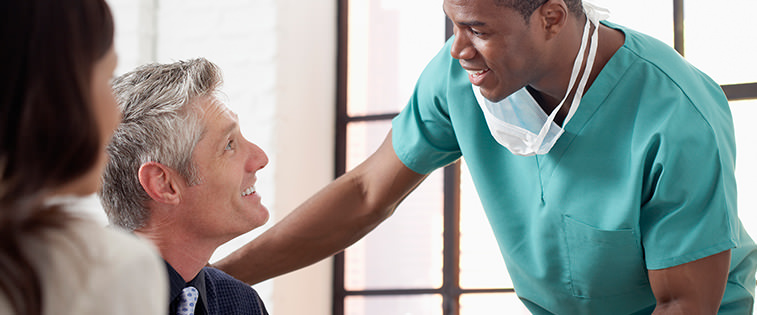 Acute but Non-Life Threatening Illness and Injuries
Urgent Care focuses on treating injuries or illnesses requiring immediate care, but are acute and non-life threatening. myDoc Urgent care is like your Primary Care physician with some improvements you would find in the Emergency Room. Urgent Cares boast more capabilities than primary care, such as x-Ray, lab testing, and minor procedures, and have more availability and convenience, without the Emergency Room wait. Some common ailments treated by Urgent Care are:
Fever, coughs, colds, flu
Nausea, vomiting, diarrhea, dehydration
Bronchitis, pneumonia, and asthma attacks
Ear, throat, eye, sinus irritation/infection
Rashes, burns, bites, skin infection
Cuts and bruises
Broken bones and fractures
Sprains and strains
Other sports injuries
Back pain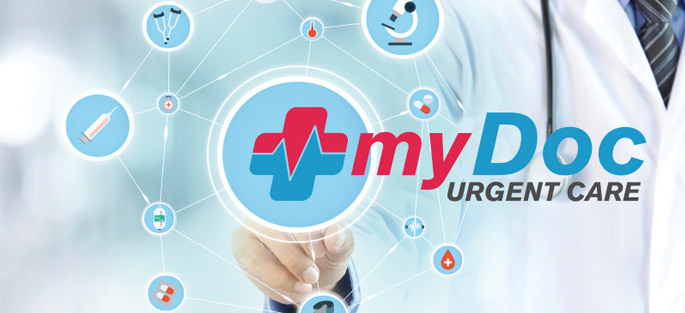 myDoc Primary Care

Unlike many other Urgent Care's, we offer primary care as well. Through developing a strong and steady relationship with our patients, we deliver continuing and comprehensive health care for you and your family. Primary care and focuses on prevention-based health care. Our services include:
Comprehensive annual physical exams with complete blood work
Ongoing care for chronic diseases including diabetes, cardiovascular and other long term conditions
Preventative care counseling, education, health screening and physical exams for individuals of all ages
Flu shots and immunizations
Physical exams for sports, school and summer camp
As your primary care physician, we also act as the first contact and principal point of continuing care. If specialty care is needed, our primary care providers can direct you to specialist who are ranked among the nation's best.
If you need urgent medical care call myDoc Urgent Care at 215.800.1909
Immigration Physical & Vaccination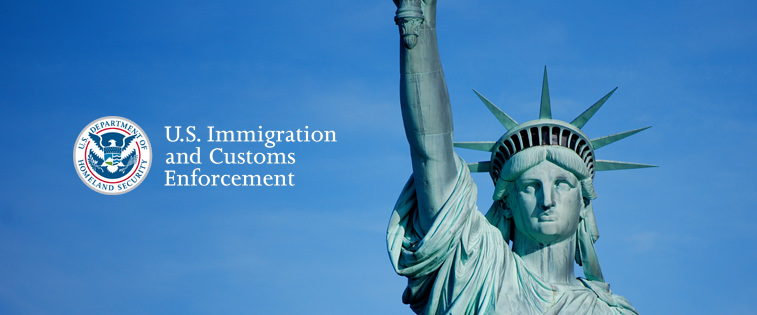 Immigration Physical & Vaccination
myDoc Urgent Care offers immigration physical services, performed by a licensed Civil Surgeon designated by the United States Citizenship and Immigration Services (USCIS). In addition, we carry vaccinations required by USCIS, therefore, we can offer vaccination and testing services. Click here to see the fee overview. It's your one-stop shop medical center at your convenience.
Please call 215.800.1909 to schedule an appointment.
1. Complete Immigration Physical Exam Package: $300
The package includes:
Physical examination
Mental health evaluation
Review of your medical and vaccination records
Complete and certify I-693 Form
TB skin test (if test positive, chest x-Ray fee is separate)
Syphilis test (RPR)
HIV test
Providing additional support to USCIS
2. Vaccination Requirements (for age 16 and up)
Influenza (flu)
MMR: Mumps, Measles, Rubella
Tetanus and diphtheria toxoids
Varicella
3. Language available onsite: English, Chinese
Please arrange your own interpreter services if you don't speak English or Chinese
4. Documents to bring with you:
Passport
Phone ID
Medical Records
Mental Health Records
Vaccination Records
Form I-693
Physical Exams & Workers Comp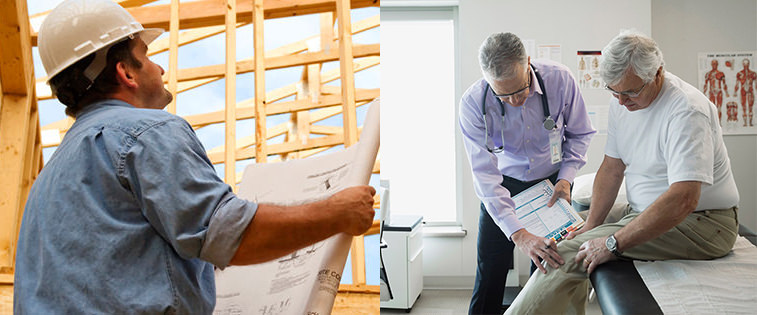 Physical Exams & Workers Compensation

At MyDoc Urgent Care, we ur physicians can perform an assortment of physicals. Our physicians perform physicals on-site and will treat patients from 18 months old and up. We are family friendly, and do our best to make sure that you feel comfortable. We cover all check-up requirements for schools, sports, camps, and employment. We are also qualified to handle DOT (Department of Transportation) Physical Exams.
DOT (Department of Transportation) Physical Exams
A DOT physical exam is valid for up to 24 months.
We also offer wide-ranging treatment in occupational medicine for employees who have sustained a work-related injury or illness. Our providers focus on early treatment, the importance of returning-to-work and continued case management while keeping in mind the bearing of medical costs and insurance coverage. We also keep in mind the effect certain medical activities have on an employer's OSHA records.
MyDoc is prepared to handle all non-life threatening or non-limb threatening injuries or illnesses that might happen on the job, including but not limited to:
Crush injuries
Burns
Lacerations
Sprains/strains
Evaluation and treatment of work-related injuries
Work Status Summaries provided to employer after each patient visit
In-house x-ray services
In-house pharmacy
Post-accident Drug and Alcohol testing
Orthopedic appliances & supplies
Our philosophy of work injury treatment and management at MyDoc Urgent Care is to provide not only excellent medical treatment but also customer service and communication. Our brilliant doctors will become familiar with each employer's unique circumstances, often visiting places of employment to learn about the unique features of each business to better use that information to treat patients and improve health for the long term.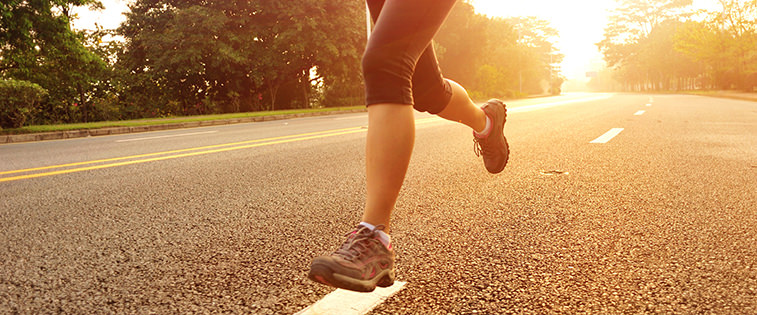 Wellness
Not only do we want to help you stay healthy, but we also work to help you improve on your overall wellness and have you working towards improving yourself. That's why we have set up multiple Health & Wellness programs with different partners throughout the city.
myDoc and partners have developed an on-site health clinic program to help bring healthcare to you. Our goal is to promote health and wellness in the workplace by changing the way preventive care and early intervention healthcare is delivered. With our program, your employees can receive annual wellness checkup, nutrition counseling, and stress management workshops all at work place. At these clinics, we focus on preventative care and address the essential needs of a healthy body and mind, all delivered to your work place by one collaborative healthcare delivery team.
myDoc has also partnered with outside running and wellness coaches to create the Run Well Center. The Run Well Center was formed to help individuals of any fitness level, from beginners to competitive athletes, stay healthy and in shape with programs and resources specifically designed and focused on health. Our program includes a variety of Coaching, Metabolic Testing, and Primary care concepts. We will set you up on exercise plans and monitor your progress and health to help give yourself a greater sense of well-being.
x-Ray, Lab Testing & Minor Surgical Care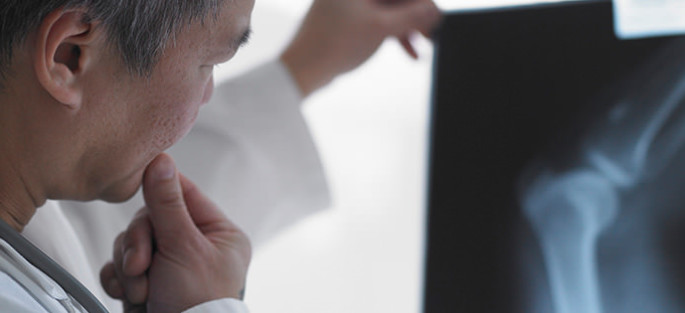 x-Ray, Lab Testing & Minor Surgical Care
We have many different pieces of medical equipment that can be used for a range of medical examinations and procedures. We have even bolstered our equipment arsenal with the addition of a GE model portable x-Ray machine, the same used by almost all hospital emergency rooms, which performs all typical x-Rays including chest, limb, abdomen. With these pieces of equipment, we can perform procedures including but not limited to:
Digital x-Ray, capable of chest x-Ray
Lab testing: strep, flu, mono, ovulation & pregnancy, cholesterol, triglycerides, glucose, blood chemistry analysis, urinalysis,
Stitches and sutures
EKG
IV Fluids
Splints and other minor surgical procedures
Drug Testing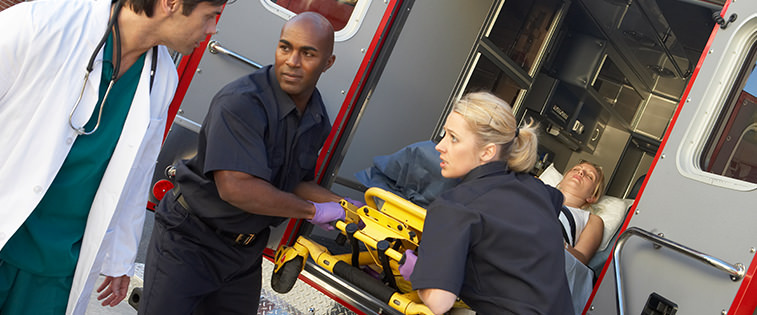 Emergency Room
We are an alternative and convenient choice to the ER without the long wait times. We can treat all acute but non-life threatening illnesses such as:
Fever, coughs, colds, flu
Nausea, vomiting, diarrhea, dehydration
Bronchitis, pneumonia, and asthma attacks
Ear, throat, eye, sinus irritation/infection
Rashes, burns, bites, skin infection
Cuts and bruises
Broken bones and fractures
Sprains and strains
Other sports injuries
Back pain
We also handle ailments that would normally going to your primary care physician for. However, you should go to the ER if you feel you may have a life threatening illness or have any of the following symptoms:
Loss of Balance, Dizziness, difficulty speaking, or walking
Severe headache, Chest pain, or Inability to Breath
Severe Traumatic Injuries or Severe Bleeding
Active Labor
18 months and younger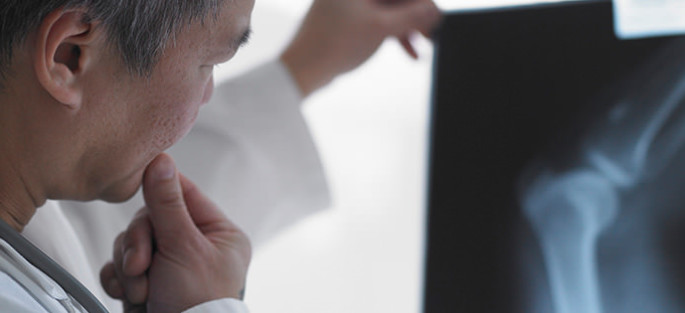 爱医门诊救护室(Mydoc Urgent Care)是一家由华人医生拥有,中美医生共同提供治疗的急诊门诊室。我们坐落于费城市中心和大学城,是目前唯一有华人医生的急诊门诊室。我们采用了美国先进的一起与医疗技术,治疗各种常见疾病及轻度创伤。诊所内配备X光片机,心电图仪,现场化验,常用处方药,以及骨科常用设备。七天营业,无需预约。
急诊服务 — 爱医门诊治疗以下常见疾病:
意外事故与跌倒
扭伤与拉伤
流血缝针
感冒流感
小型骨折及断裂
皮疹、皮肤感染及轻度烧伤等
支气管炎、肺炎及哮喘
等等
家庭医生服务
唐婉珠医生二十年就医经验,提供有效医疗服务。
治疗常见慢性疾病管理,提供全面体检。
健康体检
绿卡体检,驾照体检,雇工体检,学校、体育体检等
X光片机与化疗室
现场出结果(抽血化验除外,抽血化验需送到外部。)
接受保险
我们接受各种医疗保险,包括红蓝,黄,白卡。
中文热线: 215.350.3950 (蔡晶晶小姐)
市中心地址:1420 Locust St, Philadelphia, PA 19102 (七天营业) 215.800.1909
大学城地址:3717 Chestnut St, Philadelphia, PA 19104 215.921.8294
Need to Pay your Bill?
We utilize our electronic medical record system provider, Zirmed for our online bill pay system. We take your privacy seriously, your information is encrypted and secure at all times. We accept cash, credit card, personal check, and Paypal. Our online bill pay portal is now live!