myDoc is a cost effective, time saving alternative to Emergency Room (ER). Statistics indicates about 1/3 of ER visits are "unnecessary" and "could have been provided in a cheaper setting"; and most patients experience long wait times while visiting ER.  We at myDoc Urgent Care seek to eliminate these problems through expedited medical care and accessibility. At our myDoc Urgent Care locations, we accept all patients for treatment/care and we provide affordable self-payment options. In addition, please view our accepted health coverage insurance carriers that we accept.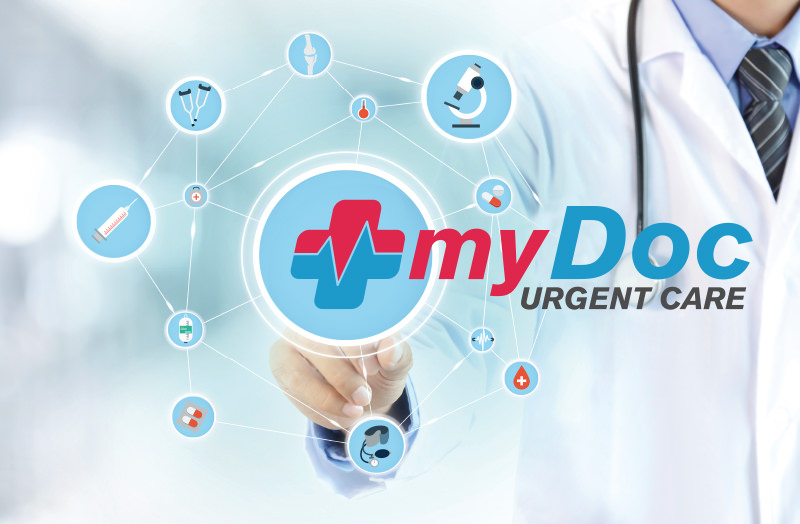 All locations are easily accessible by foot, taxi, SEPTA trains and buses, as well as PATCO High Speed Lines.
Community is important to us at myDoc which is why we have partnered with local businesses to ensure quality medical service and convenience for our patients. If you have any questions or comments please do not hesitate to contact us at anytime. 
Contacting Us
We are open 7 days a week and are conveniently located in the heart of Center City, University City, Chinatown, & North Philly, just steps away from both the Broad Street and PATCO High Speed Lines.
myDoc Urgent Care
1420 Locust Street
(Academy House Courtyard)
Philadelphia, PA 19102
1 (215) 800 -1909
myDoc Urgent Care
3717 Chestnut St. Ste 202
Philadelphia, PA 19104
(University City)
1 (215) 921-8294
myDoc Urgent Care
1008 Arch St. #102
Philadelphia, PA 19107
(University City)
1 (267) 881-9111
myDoc Urgent Care
1501 N. Broad St. #10
Philadelphia, PA 19122
(Temple University Campus)
1 (267) 457-5553
Web Check-In
To help expedite your visit at our office by filling out your personal data ahead of time, please utilize the online web Check-in button.